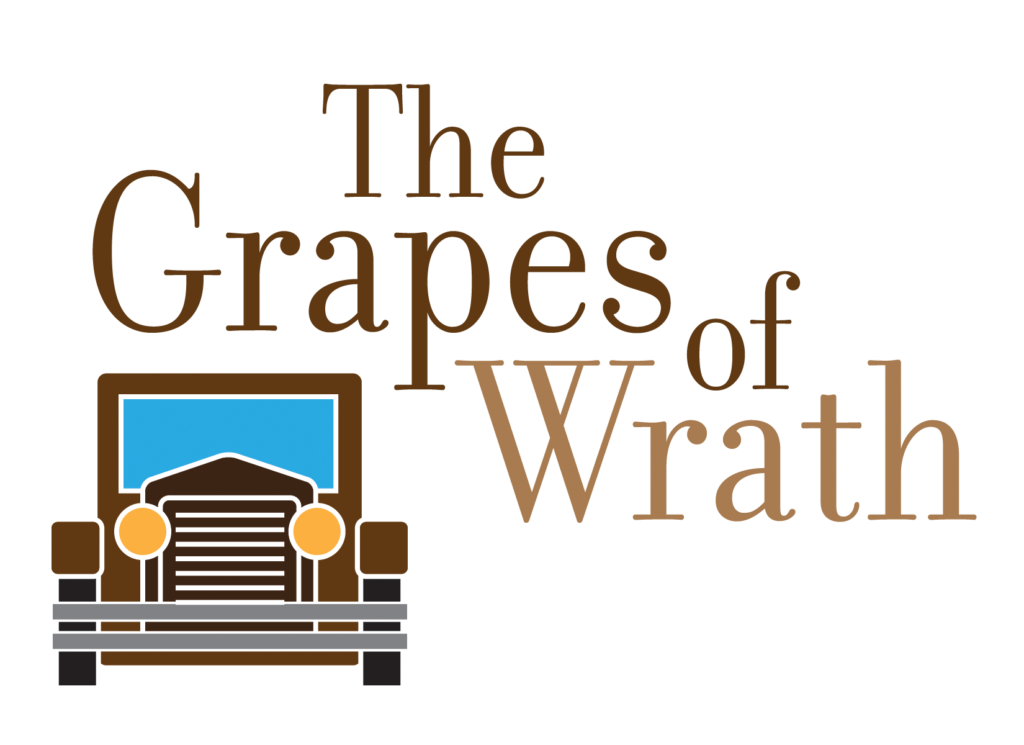 By Frank Galati
from the novel by John Steinbeck
Directed by John Bartkowiak & Pauline Griller-Mitchell
Monday, October 2 @ 7 PM
Wednesday, October 4 @ 7 PM
Glenview Mansion Cottage
Rockville Civic Center Park
603 Edmonston Dr.
Rockville, MD 20851
Auditions will be open call and will consist of cold readings from sides.
Callbacks, if necessary, will be held on Saturday, October 7 @ 2:30 PM.
Please download, fill out and bring the audition form and conflict sheet with you to the audition.
All our shows use Open Casting, with no roles pre-selected. RLT is committed to diversity, open to non- traditional casting, and actors of all ethnicities are encouraged to audition.
All roles are unpaid.
For more information about auditions, please contact the production team.
Performance Dates
January 26, 27, 28*
February 1**, 2**, 3, 4*
Friday & Saturdays @ 8pm
Sundays* @ 2pm
Student Matinees** @ 10 AM – February 1 & 2
There will be 2 shows Friday, February 2 @ 10 AM and 8 PM
Synopsis
This quintessential American story of hope and survival follows the Joad family's epic journey from the dust bowl of Oklahoma to the promised land of California. A soaring affirmation of the human spirit, The Grapes of Wrath provides the perfect canvas for an examination of a nation in search of itself. It illustrates the need for cooperative rather than individualistic ideals during hard times.
Characters
Female Identifying* – 7
Male Identifying** – 14
Note that "Okie" accents will not be used in this production.
Tom Joad**
mid-20s – early 30s
Recently released inmate imprisoned for murder. A plainspoken, forthright and direct man, yet he still retains some of his violent tendencies.
Jim Casy**
late-30s – early 40s
A fallen preacher who too often succumbed to temptation and left the ministry when he realized that he did not believe in absolute ideas of sin. He believes in a collective society and becomes involved with labor activists.
Ma Joad*
50s
Mother of the Joad household. Accustomed to hardship and deprivation. A forceful woman who is determined to keep her family together at nearly all costs.
Pa Joad**
50s
The head of the Joad household, but not a forceful presence. Without the ability to provide for his family, he recedes into the background.
Granma*
60-70
An animated devout old woman who becomes severely ill on the journey and dies as they reach the state line.
Grampa**
60-70
An energetic, feisty old man, who refuses to leave with the rest of his family but is forcibly taken on the journey. He dies before they cross the state line.
Also: Contractor, Bookkeeper, Starving Man
Uncle John**
50s
A morose man prone to depression and alcoholism who believes himself to be the cause of the family's misfortune.
Al**
Late Teens – early 20s
Tom's younger brother. He is concerned with cars and girls and remains combative and confrontational toward the rest of the family.
Noah**
Late 30s
Tom's older brother suffers from mental disabilities that likely occurred during his birth.
Also: Boy in Barn
Rose of Sharon*
20s
Tom Joad's younger sister, recently married to Connie
Rivers and pregnant with his child. She is the one adult who retains a sense of optimism in the future.
Connie Rivers**
20s
The shiftless husband of Rose of Sharon. He dreams of taking correspondence courses that will provide him with job opportunities and the possibility of a better life.
Also: 2nd Man with Club
Ruthie*
8-12
Tom's kid sister.
Winfield**
8-12
Tom's kid brother
Minor Characters
May Range in Age from 30s to 50s
Man Going Back, Weedpatch Camp Director, Camp Guard**
Elizabeth Sandry, 2nd Narrator*
Aggie Wainwright, Woman Who Gets Shot*
Floyd's Wife, Mrs. Wainwright*
Muley, Proprietor, Floyd**
Willy, Young Man, Mayor of Hooverville, Hooper Ranch Guard**
Attendant, 1st Agricultural Officer, Officer in Hooverville, 1st Man with Club**
Owner, 2nd Agricultural Officer, Deputy Sheriff, 1st/2nd Man**