by Lydia R. Diamond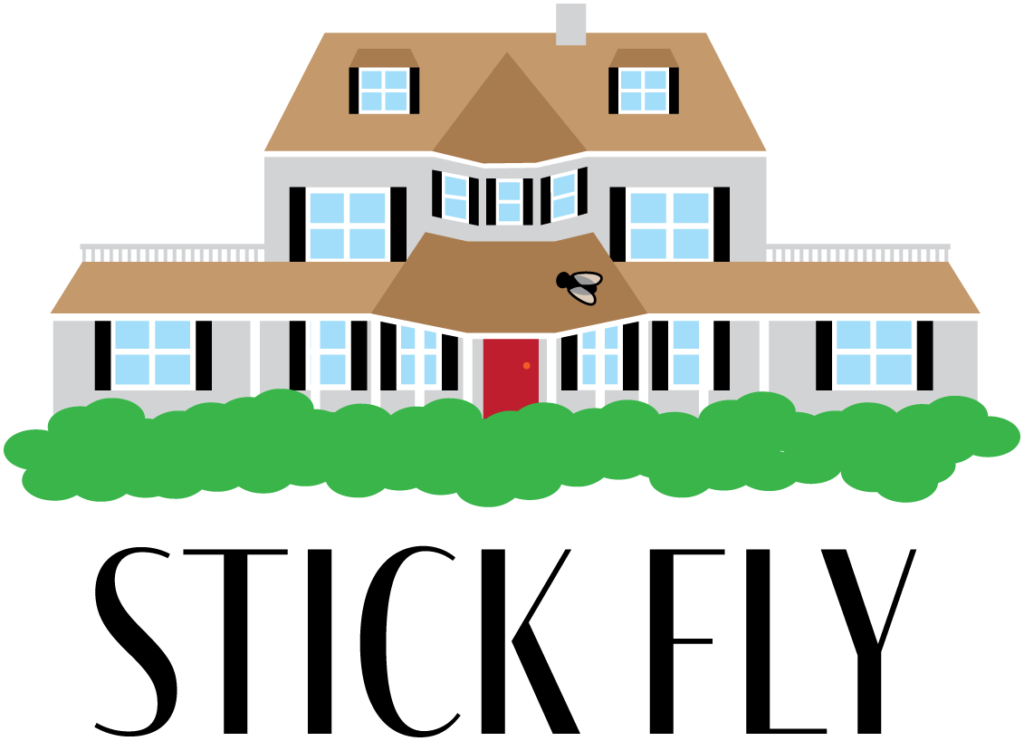 ---
April 28, 29, 30*, May 5, 6, 7*
Stick Fly is a moving and wickedly funny drama that invites the audience to peer into the vacation home and life of an affluent Black family as two brothers introduce their girlfriends to their parents for the first time — at the same time. The LeVays' relaxing weekend takes a turn as family members clash during conversations about privilege and class and secrets unravel. As characters go through their revelations, Stick Fly shows the joys and struggles of family and the power of connection
Fridays & Saturdays – 8 PM, *Sundays – 2 PM
WATCH Winners
RLT won three Washington Area Theatre Community Honors (WATCH) awards after being nominated for five awards for the years 2020 and 2022. Congratulations to all the winners and nominees!
Outstanding Lead Actress in a Play – Lezlie T. Hatcher as "Lena Younger" – A Raisin in the Sun
Outstanding Lead Actress in a Play – Andrea Spitz as "Charlotte Hay" – Moon Over Buffalo
Outstanding Set Painting in a Play – Nancy Carlin & Jennifer Georgia – She Stoops to Conquer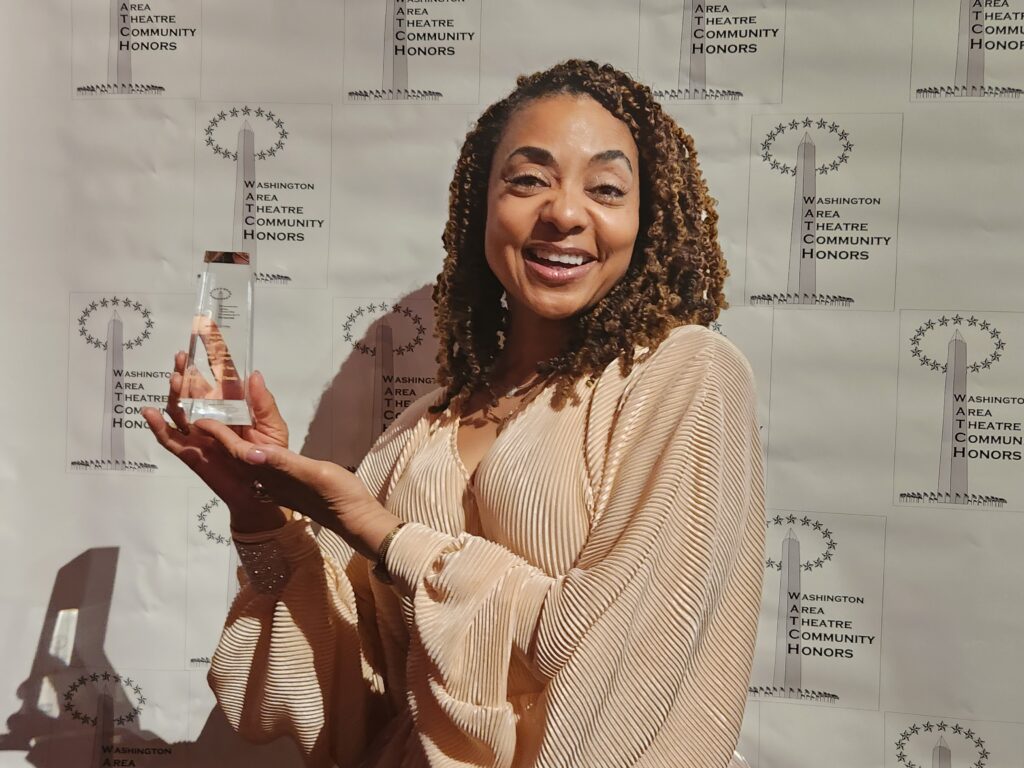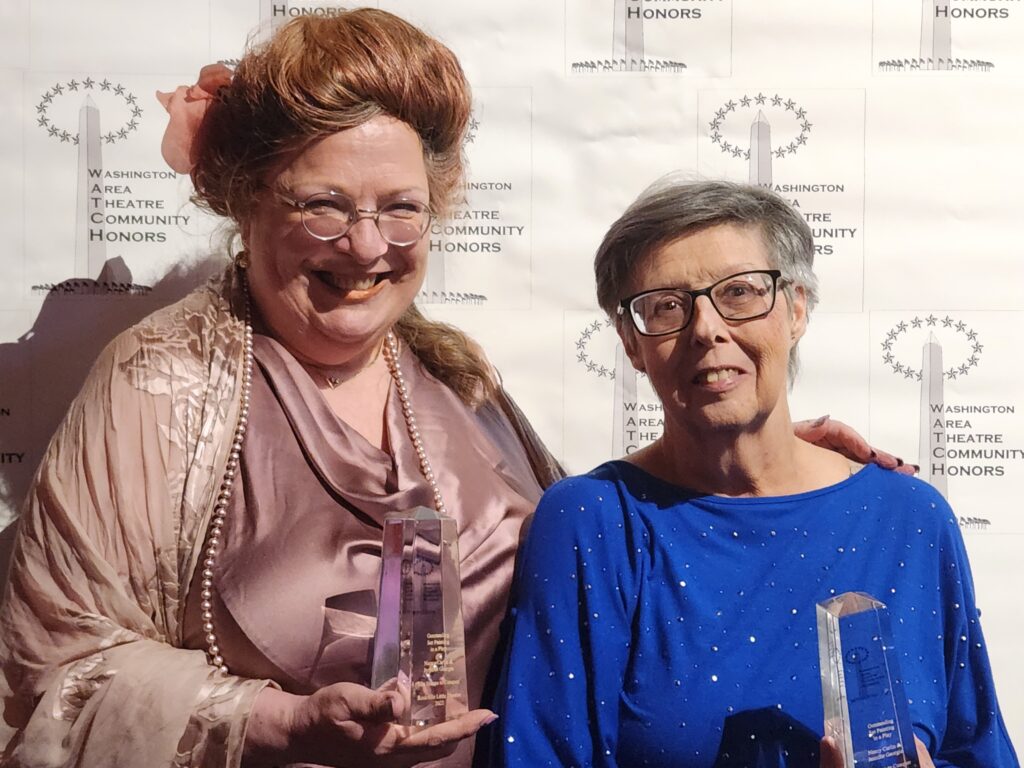 Walking with Shakespeare
Saturday, April 22 1-4 pm
Arts on the Green invites you to its 3rd annual "Walking with Shakespeare." Experience William Shakespeare's most celebrated plays as they come to life on this unique walking tour.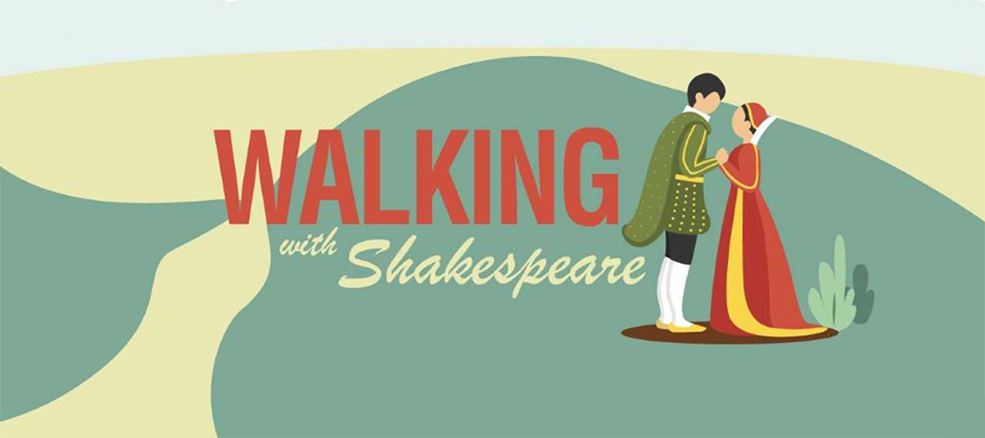 Celebrate the Bard's 459th birthday with a stroll through the spring air. Meet traveling minstrels along the way as you travel past scenes from six Shakespearian comedies & tragedies. Each scene lasts approximately 10 minutes, and all pathways are accessible. This program is recommended for ages 12 & older.
Online ticket sales end two hours prior to performance. Patrons are encouraged to purchase tickets in advance as this one day performance often sells out.
Parking for the Walking With Shakespeare event includes handicapped parking near the entry gate, limited street parking, and for the majority of patrons, parking in the gravel surface lot of St. Martin's Church at the corner of Route 355 & DeSellum Avenue, about a block away.
RLT is presenting Romeo and Juliet 3.2. Juliet (Anastasia Rittenhousesmith) longs for Romeo to come to her. The Nurse (Leena Dev) arrives with the news that Romeo has killed Tybalt and has been banished. Directed by Natalie McManus.
Pride@Prejudice Wins at MCTFA
On February 12, 2023, after the conclusion of the 2023 Maryland Festival, the following awards were presented to RLT's production of Pride@Prejudice:
– Outstanding Production – Pride@Prejudice
– Outstanding Stage Manager – Aaron Skolnik
– Outstanding Achievement In Acting – Joseph Coracle
– Outstanding Ensemble Performance – RLT
– Ed-Ro-Char Award for Technical Excellence – RLT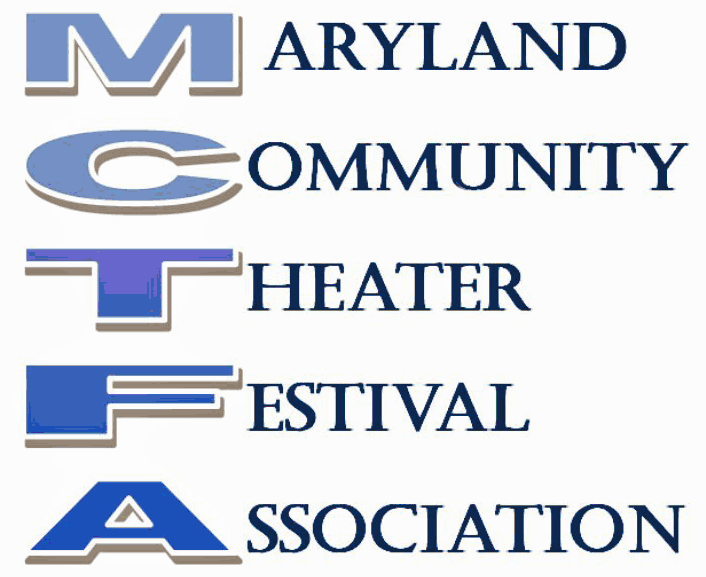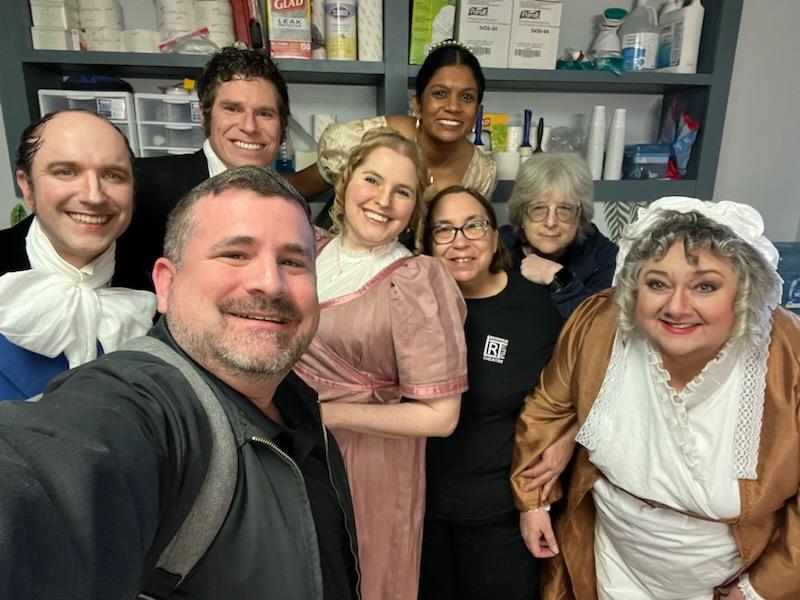 Congratulations to the cast and crew for their winning production! The show will move on to compete in the Eastern States Regional Festival, April 14-16, 2023.